Team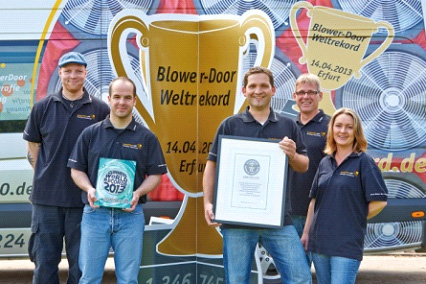 energiebüro q50 from left to right:
Nils Oppenhausen, Tomas Lemos, Christian Rösemeier, Andreas Meier, Sandra Tesche
EO Christian Rösemeier opened the energy-q50 office in 2007. Blower Door measurements of large buildings and air tightness measurements belong to the core competence of energiebüro q50. In addition to blower door tests, energiebüro q50 offers building services planning (planning TGA) and building physics calculations. Christian Rösemeier offers seminars for specialists like architects and planners at the highest level.
A detailed list of references can be found on: http://www.blower-door-international.de/de/referenzen
Projektbeteiligte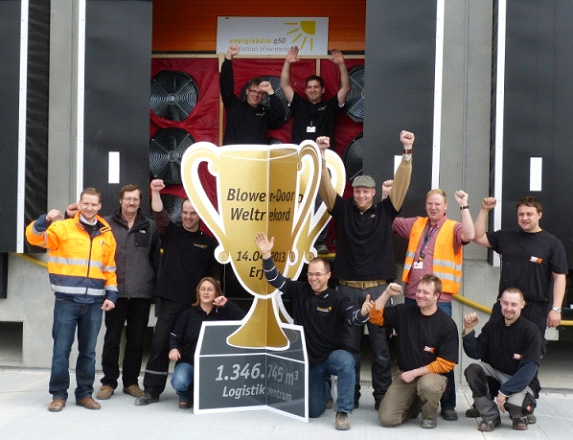 Drywall and Construction services Danilo Kauer, engineering firm Seidler, Sihler GmbH, BlowerDoor GmbH, Max Bögl GmbH & Co KG and the energy experts from the energy office q50.